I bought the December
Cosmo
magazine and made sure I skimmed through it tonight because I'm guilty of having but hardly reading two magazine subscriptions this past year.
I read books way, way, WAY more than I read magazines. So every month when I get my magazine subscriptions, they get placed into a stack until I have nearly a year's worth of two magazines cluttering my room. I've noticed that I rarely buy magazines at newsstands anymore, partly out of guilt of having unread magazines at home, but also because I rarely see a magazine that I flip through and must have (Japanese magazines being the exception). Also, when I think I want a magazine but don't get it, I forget about it and life goes on, and literally new issues come and go.
So I've decided to let my current subscripions expire and enjoy leisurely eying, flipping through and buying individual issues on a case-by-case basis. It might cost more this way, but then again it might not because it ensures that every magazine I buy is one that I have time for and want to read or peruse through.
The only exceptions are my new subscriptions to Cosmopolitan and O magazines because I'd gotten a year's subscription for just $2 each when I'd ordered from
BeautyCrunch.com
. (That's a year's worth for less than the price of one issue!)
Anyways, since I've been talking about makeup a lot these days, I wanted to see which were being featured and raved about in magazines. (So for December, I actually have Cosmo, Marie Claire, O, and Shape magazines.) I thought I'd share what stood out to me in the magazines since it gives me a purpose in actually going through the magazine itself and putting my scanner to use. Sorry you can kind of see through the scans to the backside, my bad. =/
(click to enlarge images)
I was in a rush but knew I'd buy this issue when I saw this page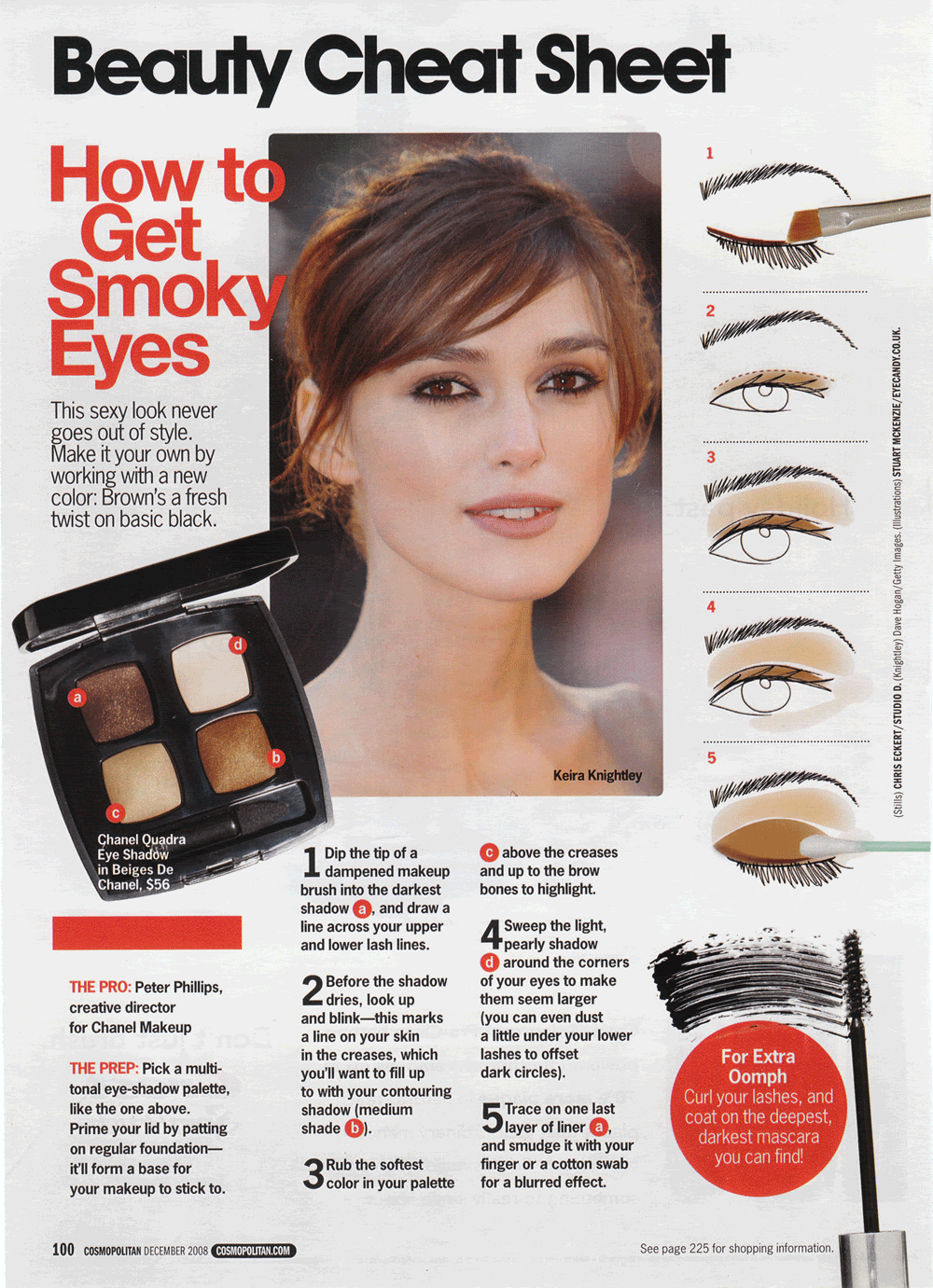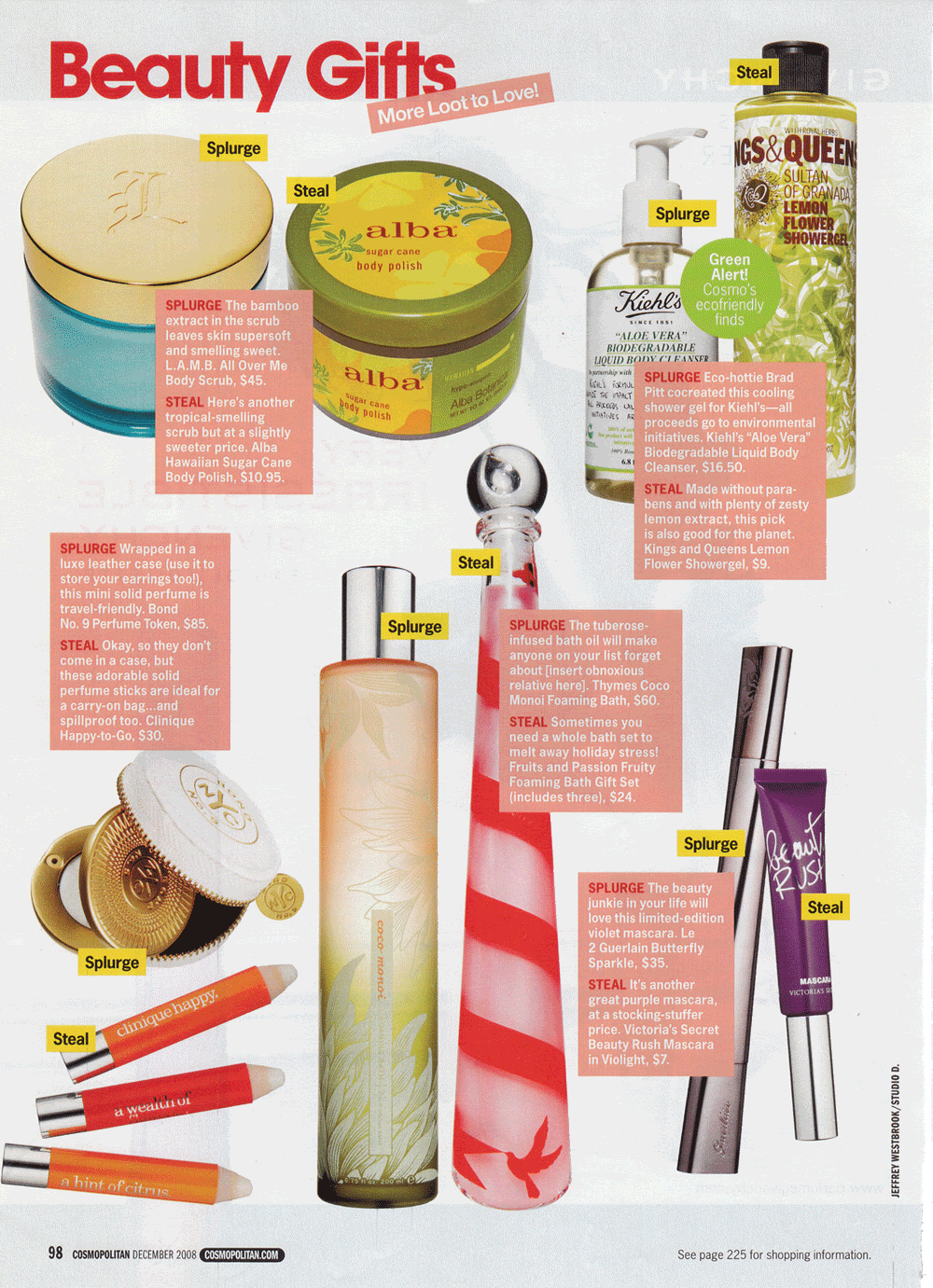 And, I'd mentioned a few posts ago that "You Being Beautiful" was not a makeup tips book...but then look what I saw here!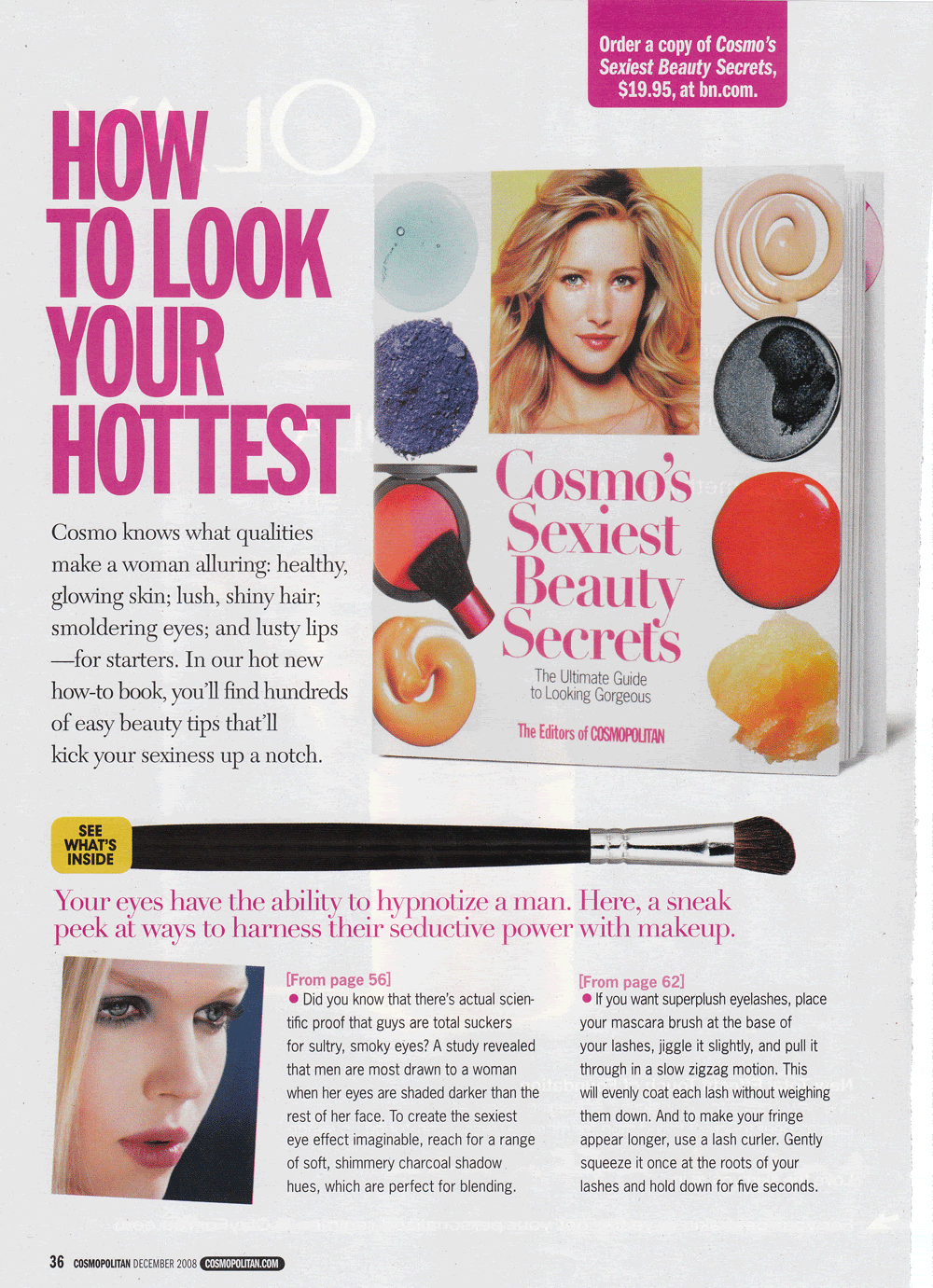 (
Vanessa
's already written a short
review
on it!)
So tonight I ordered
You: Being Beautiful
($16.19) and
Cosmo's Sexiest Beauty Secrets
($12.35) from
Amazon
with free shipping!
It should arrive here with perfect timing, just as I make my December grad school application deadlines and have time to read, read, read! I ♥ reading & beauty.